OUR STORY
Urja is a catalytic organisation for young homeless women, supporting their fundamental needs and focusing on a life full of dignity. Since our inception, we have worked with over 400 young women, most of whom came from marginalised communities. In India, a country bound by patriarchal customs and rituals, women are by birth homeless, allocated as properties in their husband's home. Along with the gender, caste also plays a major role in discrimination and the following violence, making women from marginalised communities even more vulnerable than their counter parts. To escape the abuse, violence and discrimination these women leave their houses in villages, towns and cities. Unfortunately, upon reaching a new city, the woman faces further abuse and exploitation as there are no provisions for this target group. The Homeless young women are the poor of the poorest and the most marginalised even within the marginalised community, facing violence, exploitation and abuse on a regular basis.
These women all narrate stories of sexual, physical or emotional and as they arrive bruised and battered at Urja's doorstep, it becomes our responsibility to transform them into bright and independent women who can live with their chins up. At Urja, signifying 'energy', we believe that each young woman has the potential within and our task is to reignite that fire. It is our staunch belief that immediate shelter and gradual comprehensive rehabilitation will bring them back to life: a life filled with dignity!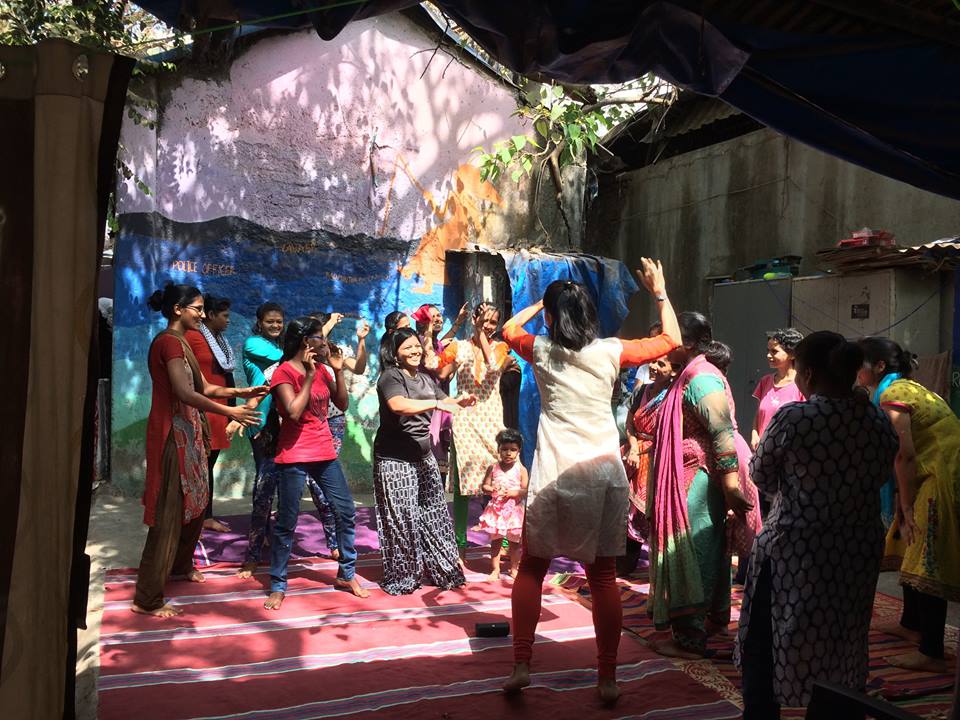 OUR JOURNEY
It was in 2011, when Deepali Vandana and Altaf Shaikh recognised the need of a holistic programme for homeless young women. They understood the dearth of facilities and aid for young homeless women in India since no one wanted to shoulder the responsibility of adults and. Despite the presence of institutions for children's rehabilitation, young homeless women continued to find themselves on the streets. Although the idea of child rights have received enthusiastic attention, women rights have only emerged on the surface. The problem with this mode of thinking is that one or the other dimension of the problem is always left out- emphasis on gender without equal adherence to the role played by caste, overshadowing mental health when discussing economic development. We must also be cautious of the denial of civil rights to many women such as their right to political participation. The source of homelessness is often denied required focus. Over all, the plight of homeless young women are deplorable and there is an urgent need to address the issue. However, we believe that the aid, development and ultimate transformation will entail not just economic sufficiency but also mental health stabilisation.
Altaf and Deepali's urgency to act was in line with those of Aditi Naik and Rizwana Nullwala who joined them as co-founders. The Trust came into existence and was registered under the Bombay Public Trust Act, 1950.
In 2012, Urja opened its first centre at Dadar, Mumbai. The small team worked together with an indomitable spirit to fight for the rights and rehabilitation of young women who find themselves homeless. In due course, the outreach programme was initiated whereby the team regularly surveyed railway stations to identity and approach vulnerable women. This allowed Urja to build a very strong network of stakeholders (police, railway officials, lawyers) at these places.
Vision
A safe, equitable and compassionate society where youths can pursue their lives with freedom and dignity. Equality, dignity and justice are hardwired into our principles and we strive each day to create a compassionate society
Mission
To act as a catalyst for homeless young women by supporting their basic needs and building an exemplary, replicable model that provides opportunities for their economic, psychological, emotional, civil and social development
Unity is meaningless without the accompaniment of women. Education is fruitless without educated women, and agitation is incomplete without the strength of women
" - BabaSaheb Ambedkar